Pure. Powerful. Professional. Skin Authority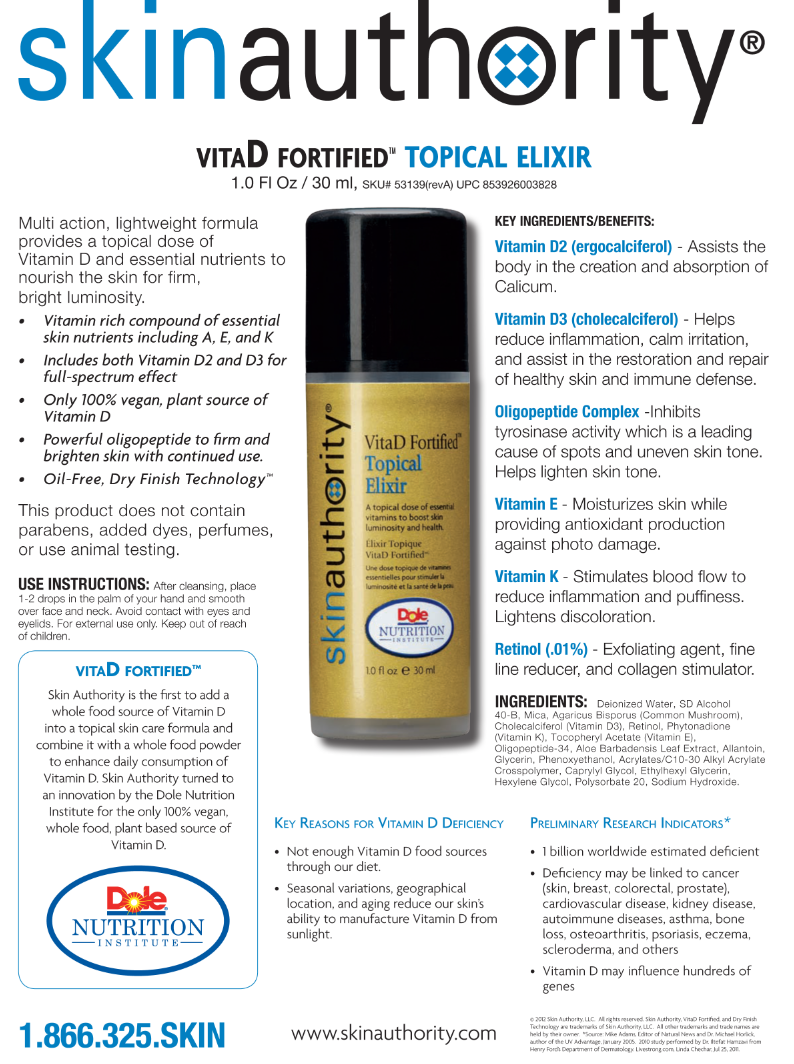 RESULTS, NATURALLY
From the beginning, Skin Authority has developed its products and treatments to deliver immediately visible results and lasting changes using the most naturally effective ingredients available to accomplish the results. In most ways, Skin Authority can be considered more "natural" or "organic" than brands that make the claim exclusively. Skin Authority was one of the first full-line brands to eliminate parabens, dyes, fragrances, and animal testing, without sacrificing results or shelf life. In 2009, Organic Spa Magazine said, "Skin Authority is one of the companies making strides, both big and small, in the ever changing world of natural and organic beauty."
How to use your Skin Authority Regimen:


COMMITMENT TO OUR PLANET

Skin Authority is committed to a sustainable future by working internally and with our supplier partners to incorporate renewable energy sources, recycled materials, and eco-friendly techniques into everything we produce. From the beginning we took a sustainable approach to packaging, using recycled plastics and glass, while eliminating most outer cartons or secondary packaging.

GLOBAL PRODUCT INNOVATION

Skin Authority continually scans the global landscape to bring the best advancements from medical and skin care research. Our goal is to bring consumers both cosmetic beauty and lasting skin health. Skin Authority formulations and packaging have been designed to meet or exceed the diverse and strict requirements necessary for global distribution. Our packaging includes translations in three languages, and adherence to the international convention for ingredients listings. Our key innovations include:
SGF-4 Technology™. The only professional brand to incorporate four completely natural body proteins clinically proven to restore the body's ability to generate new and healthy skin cells and strengthen its immune defense against further deterioration. After reviewing and experiencing this technology, the beauty editor of About.Com declared, "It's new, it's different, and it will totally amaze you with its science."
AOX Technology™. More than six years ago, Skin Authority pioneered the technique of combining groups of vitamins, antioxidants and fatty acids together to deliver a multiplier effect over individual ingredients. Skin Authority incorporates this technology throughout its product line to accelerate results.

Dry Finish Technology™. A product formulation technique that ensures products go on clear and absorb easily, leaving the skin feeling smooth, soft, and dry to the touch. This technology is particularly useful for sun protection products that typically have a reputation for feeling oily or greasy after use.

Mult-Purpose Design. Whenever possible, Skin Authority looks to formulate products that produce a two-in-one effect. The result of this approach is a simpler daily routine and a more economical solution for the consumer.
CUSTOMER SERVICE INNOVATION

Skin Authority goes beyond ingredients in the bottle and invests in the personal touch. Working with its distribution partners, Skin Authority has created its "360 Degree Customer Support Program" that extends the purchase experience home in order to establish and support a lifelong relationship with customers. Last year on behalf of its retailers, Skin Authority delivered more than 10,000 personalized welcome touches, made more than 7,500 phone follow-ups, and delivered more than 15,000 support emails containing valuable customer information reinforcing the information provided by its distribution partners. Additionally, Skin Authority made more than 10,500 customer referrals to retailers for new and follow-on visits for product purchases and treatments in locations that provide them.
Skin Authority Products: